Consultancy
Book A Free Initial Consultation
I offer consultancy services for a wide range of client needs. From those who are looking to solve problems in their organisations to those who are looking to grow and expand. Whether its a short, medium or long term focus, I offer a varety of different consultancy packages that will help clients achieve their business goals.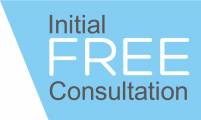 All clients can start by booking an initial free consultation which is beneficial for both parties. From my customers point of view they get to explain the what it is they are looking for and see if I am the right person to help them but without any financial commitment.
An initial consultation is also important from my perspective as it enables me to see if I would be able to help the client with their needs and if its something that I would be interested in getting involved with.
Business is about people and an initial consultation gives both parties the chance to see if working together is the right solution for all concerned.
You can see from just some of the testimonials on my site that I have helped a number of businesses and organisations with their problems and plans. Those listed on the site are happy to provide more specific references to any prospective customer should that be required.
There are also numerous customers who booked an initial consolation with me who I felt it wouldn't be right for me to work with, for a variety of different reasons, so anyone booking a consultation can be assured that it won't be a sales pitch. I only want to work with clients whom I can help and deliver value.
After all, my success will come from your success.......
Register Your Interest
Fill in the contact from to get in touch
Let me know why you are interested in the consultancy services I offer and I can get back to you with some more information.

Greg Gillespie.
C/o Third Space Canary Wharf,
16-19 Canada Square, E14 5ER
Telephone: +1 800 603 6035
E-mail:
mail@demolink.org
Contact form
[contact-form-7 id="2399" title="New Contact Form"]